The first pilgrims took up residence in early 1977 in the Killinarden Estate area which was the first section to be finished with 342 new houses.
The people who moved into Killinarden came mainly from private rented accommodation in or near the city and had young families. The open spaces of Killinarden just under the foothills of the beautiful Dublin Mountains were a very different living experience for many of these people.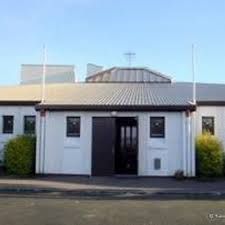 There were no shops, no churches, no schools, no doctor's surgeries, no hospitals, and no community buildings.
The area was essentially to be a building site for the next 6yrs until 1982 when the rest of the 1,800 houses were completed. The population of Killinarden would eventually reach over 7,000 with the completion of these houses, the size of many any Irish town. Today the population is over 10,000. With six schools, a church, local shops, health centre and many businesses in the local area has helped to transform Killinarden and give social improvements and hundreds of local jobs.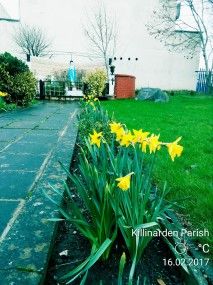 We in Killinarden Parish are the sponsors of a community employment project that employs 39 participants. The Project provides a very valuable resource to all the local schools, the parish and community organisations in Killinarden who benefit from a service that enhances the areas stability, deters vandalism and protects the physical infrastructure in the area. The project enables local people to have opportunities for social inclusion and facilitates lifelong learning opportunities.
Church of the Sacred Heart RCN 20016166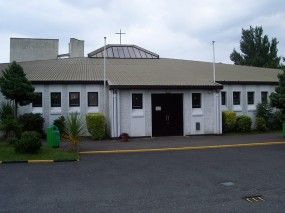 Sunday
11.00am
Saturday
6.30pm (Vigil For Sunday)
Tuesday – Friday
9.15am
Note: No Mass on Mondays
Holy Day of Obligation
See Current Bulletin

Church Address
Sacred Heart Church
Whitestown Way
Killinarden
Tallaght
Dublin 24 D24 YR89